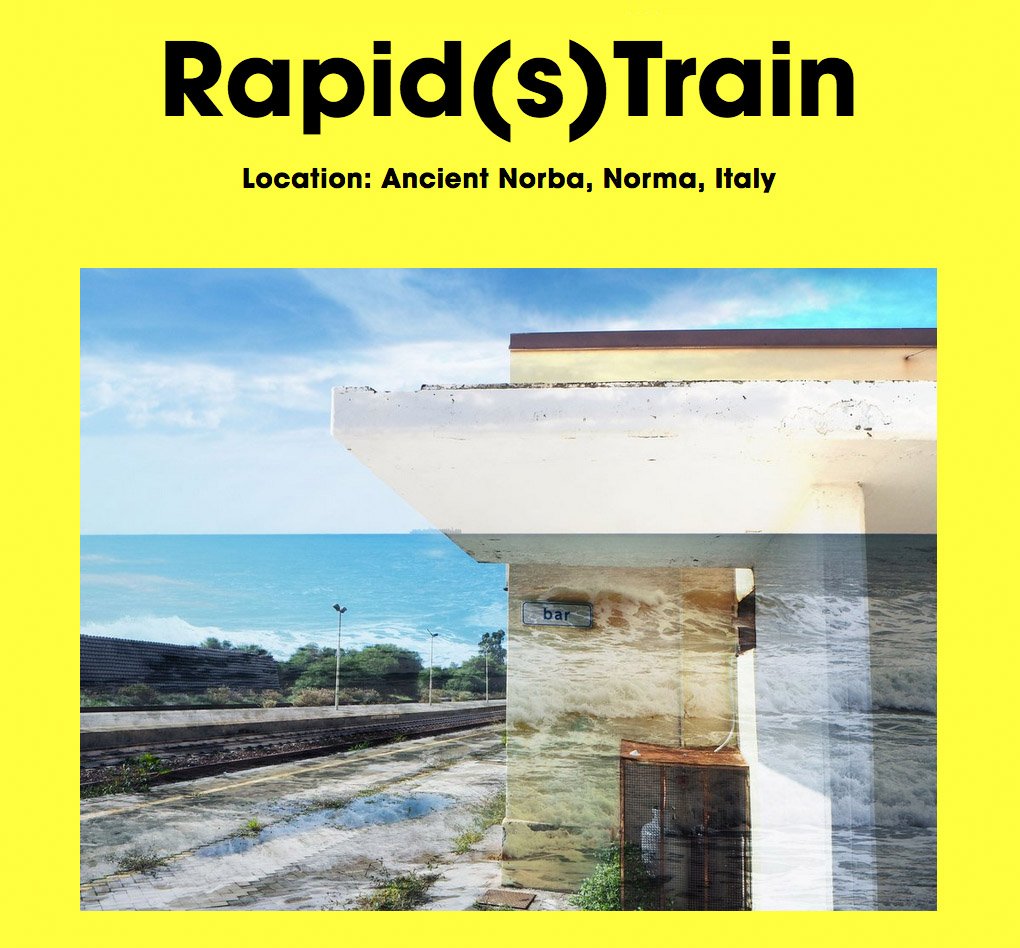 I am delighted to let you know that the project SLEEPERTOWN will take place in the Lazio region with a planned opening in June 2023. For my work Rapid(s)Train the curators have confirmed the amazing ancient archeological site of Norba which was once a flourishing city approximately 50km south of Rome.
SLEEPERTOWN is a mobile public art programme curated by Richard Carr and features six diverse sonic artworks from the following artists: Michael Petry (Director; MOCA London) & John Powell (Oscar Nominated Film Composer), Gabi Schaffner (Artist, Berlin), Younes Baba-Ali (Artist Morocco/Belgium), Carmen Torrano Mellado (Double Bass | Georgian National Philharmonic Orchestra), Joseph Young (Artist UK), Aoise O'Dwyer (Violist Ireland), Camilo Gaete Puga (Double Bass Chilie/Ireland) and Richard Carr (Artist Ireland).
Playing on the sonic similarity of fast flowing/falling waters and the sound of trains rushing by, RAPID(S)TRAIN combines selected recordings of German and other international train stations with recordings of rivers, waterfalls and oceanscapes. Central to the compositions are concepts of flowing, passing by, announcements, the din of voices, steps and trolley bags, the interplay of distance and locality. Both water and rail are part of the global system of transporting goods; they are as much linked to economy as they are to personal and sensual experience. Train stations form a re-sounding universe with past and presence rushing into an off-site future.
Each piece creates a fictional journey with Norba as its departure point. The combination of real-time field recording and samples, layering, acceleration and deceleration corresponds to the juxtaposition of microsound and melody, noise, language and signal. All four works have been specifically composed for SLEEPERTOWN.

Locations and Credits
Underpass Falls (Melbourne, London Kensington, Bremen, Skogarfoss Falls) Concert Recording, Berlin: Ansgar Wilken (Cello), Ruth-Maria Adam (Violin)
Gutang Passing Time (Taipei Metro Station Gutang, Shortwave recording, Hualien Beach, Gudurfoss Falls)
Condofuri Brass (Vinyl record "Eisenbahnclub Köln" 1964, Condofuri Station, Condofuri Beach, Acireale: "Banda Historica" Brass Orchestra, Skogarfoss Falls)
Waving to Elevators (Berlin, Hamburg, Cacilhas/Lisbon, Oldenburg, Vienna, Frankfurt/Main, Azhimuhkam Beach
The project utilises mobile technologies (Geo-Fencing) to create a parallel listening world, accessed digitally within the public realm. This world coexists with our 'real-world' geographical landscape and encourages people to move through the town to specific spaces/places. As they move, they trigger and immerse themselves, in new public artworks via their personal mobile devices.