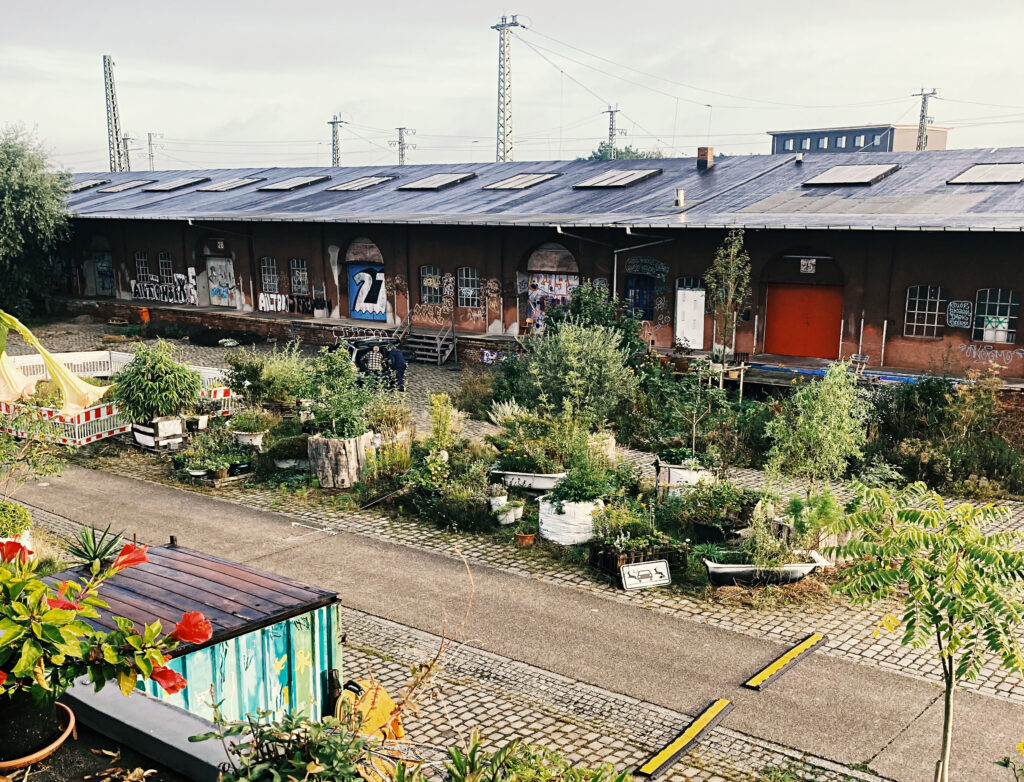 "Bewilderung", by Gabi Schaffner
GPS-based audio walk on the wild and cultivated plants of the Künstlerhaus Güterbahnhof [freight train station] Bremen. EN/DE. Permanent exhibition, 3 years minimum.
Via a free 'app' (echoes.xyz) installed on your mobile phone, < 6 compositions can be listened to while walking among the plantings on the grounds of the Güterbahnhof art and culture area.
The focus is on a selection of wild plants that, although ubiquitous and indispensable to the insect world, are 'blank slates' in their (medicinal, ecological, historical) peculiarities for most city dwellers: Evening Primrose, Mugwort, Yarrow, Mullein, Wild Carrot, etc.
The compositions approach the respective plant in different ways: in dialogues, as sonification, via onomatopoeia, song, narration, and field recording.
The aim is a series of musical pieces that convey a sensory-poetic experience of the wild plant world – including its communications and secrets invisible to the human eye. The installation will be open to the public and accessible around the clock from the 18th of September 2022 on