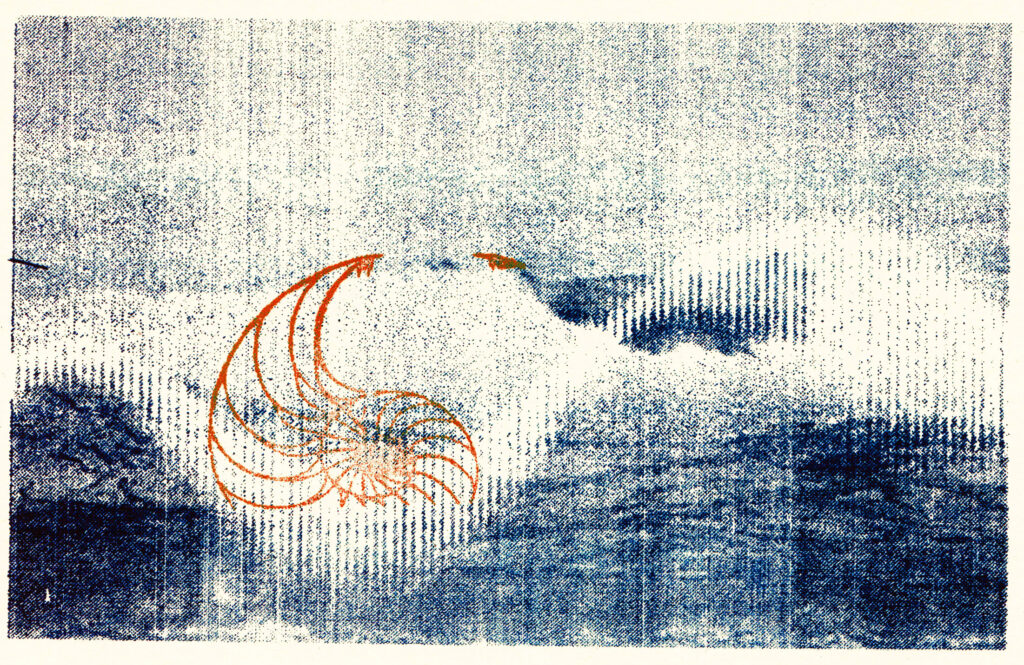 Thinking of waves, thinking maybe of radio, I imagined a wave… sloshing/rolling on for 22 hours. As in an ocean, a wave does not exist by itself. It moves with others in intricate patterns and feeds on the energies of the wind. Small ones at first, all miracles of physics, they become a 4-dimensional being, rolling over, licking, and spitting.
This is how it started…. thinking about waves and pondering on the enormous task to compose a 22-hour piece for the radioart.zone festival in Esch-sur-Alzette, Luxembourg! I am happy to announce that the archive of the festival is now online! More than 100 radio artists participated and you can listen to ALL their works!
This is a link to "A Wave Novel":


Waves offer no paths. Our mind, in a nutshell, floats on them. I got lost, often – while recording and while listening. Just like it happens with most radio waves.

The seas are open.
Credits
I owe many of these recordings to the kindness of friends, colleagues, hosts… and unknown strangers. Thank you all!
Thanks also to Ernst Markus Stein, who introduced me to the world of mimeographs.
Credits (numbers = chapter of appearance):
Anita Hannunen (17; 22), Carla Genchi (19), Charlotte Law (11), Chrisse Candolin (16), Claudio Comandini (19), Dirk Heiden (20), Erkki Pirtola (10), Felix Schroeder (19; 20), Hannes Wienert (20), Hans Kellett (20), Hauyu Yang (18), Jukka Ylisuvanto (11; 12), Kate Donovan (7), Kirsi Poutanen (16), Lilli Moors (17), Lori Huang (19), Chen-Chi Huang (20) Madelynne Cornish (11; 17), Margaret Shiu (20), Mathias Deutsch (2, 20), Mi Duncker (Sea Jump; 1), Mimosa Pale (Musical Saw), Nathalie Grenzhaueser (1; 14), Niina Lehtonen-Braun (2), Olsen Wolf (Accordion), Papu Pirtola (16), Richard Schaffner (22), Simone of Melbourne (11), Singlust e. V. (21), Stella Braun (19), Susan Beattie (11), Teemu Tuonela (11; 16), Teuri Haarla (9; 11), Tina of Helsinki (16), Tina-Marie Friedrich (6; 7), Tixa Juha (17; 19), Ulrike Stöhring (16; 20), unknown musician (Ukulele!), Mr. Vijay Thiruvady (20), Yrjänä Sauros (19)