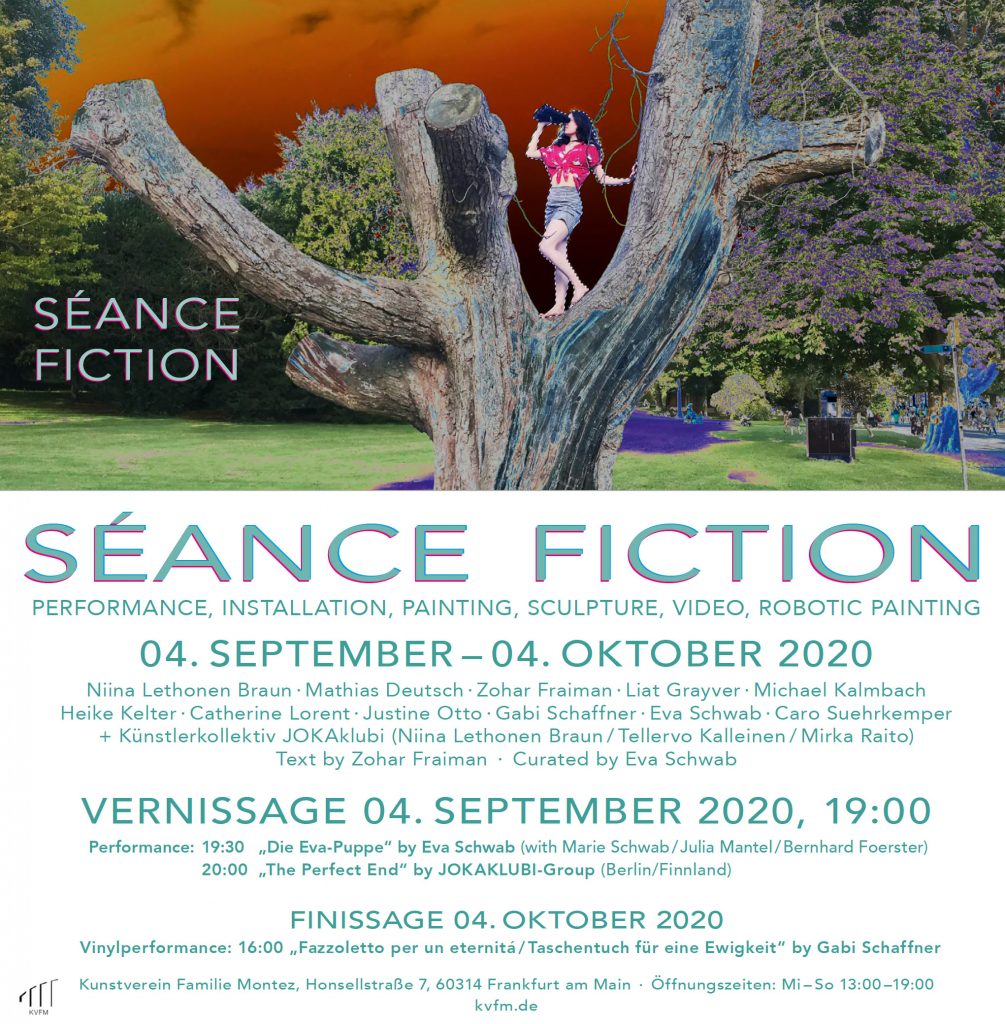 Pleased to announce my participation in the exhibition "Seance Fiction", curated by Eva Schwab. The performance "Fazzoletto per un Eternità" will take place on Sunday, Oct 4, 4 pm.
With: Niina Lehtonen-Braun, Mathias Deutsch, Liat Grayver, Zohar Fraiman, Michael Kalmbach, Justine Otto, Heike Kelter, Catherine Lorent, Eva Schwab, Caro Suehrkemper.
The production of the Fazzoletto album was made possible with the kind support of the Kunstverein Global Forest e. V., St. Georgen Schwarzwald.